Samedi 21 Août 2004
Lakme
by Delibes

pour agrandir les photos, cliquez dessus
pour les vidéo faites "enregistrez sous" avec le bouton droite de la souris.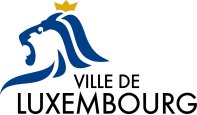 LUXEMBOURG VILLE - COEUR DE PAYS
LËTZEBUERG STAD

also called Letzeburg, capital of Luxembourg, in the south-central part of the country. Luxembourg city is situated on a sandstone plateau into which the Alzette River andits tributary, the Petrusse, have cut deep, winding ravines. Within a loop of the Alzette, a rocky promontory called the Bock (Bouc) forms a natural defensive position where the Romans and later the Franks built a fort, around which the medieval town developed. The purchase of this castle in AD 963 by Siegfried, Count of Ardennes, marked the beginning of Luxembourg as an independent entity. The castle's old name, Lucilinburhuc ("Little Fortress"), is the origin of the name Luxembourg.

The old town consists of Luxembourg Castle's surviving fortifications, the Grand Ducal Palace, Notre Dame Cathedral, and other historic buildings. The city eventually spread westward, and the suburbs of Grund, Clausen, and Pfaffenthal developed in lower-lying sections across the Alzette from the old town. These sections are linked by several bridges.
Over a 400-year period, Luxembourg Castle (Château de Luxembourg) was repeatedly attacked and rebuilt by the Spaniards, Austrians, French, and Dutch, successively, to become the strongest fortress in Europe after Gibraltar. One such reinforcement was undertaken by the French military engineer Sébastien LePrestre de Vauban, who redesigned the city's defensive fortifications after having orchestrated its siege in 1684 in the service of Louis XIV.

From after the Congress of Vienna (1815) to 1866, the fortress was garrisoned by the Prussians as a bulwark of the German Confederation. With the Treaty of London, in 1867, Luxembourg was declared neutral, and the fortress, containing 15 miles (24 km) of casements, three battlements with 24 forts, and an extensive (10-acre [4-hectare]) area of military barracks, was largely dismantled, an operation that took 16 years. Today visitors can tour the remaining 7 miles (11 km) of casements or view the modern city below from the Chemin de la Corniche, a promontory built atop the old town wall.

The Grand Ducal Palace (Palais Grand-Ducal) is home to the royal family, heirs of William I (1772–1843), kingof The Netherlands and grand duke of Luxembourg (1815–40). The palace dates from 1572, and later additions were made in 1895. After renovations were completed in the 1990s, portions of the palace were opened to the public.

Notre Dame Cathedral (Cathédrale Notre-Dame), a Gothic-style church built by Jesuits in 1613, contains the tomb of John the Blind, king of Bohemia and count of Luxembourg from 1310 to 1346. Several members of the royal family and noted bishops are buried in the crypt.

The heart of the old town is the Fish Market (Marché-aux-Poissons), around which stand several 17th- and 18th-century buildings, including the mansion housing the Luxembourg National Museum (National Museum of History and Art). Um Bock, a 13th-century building and the city's oldest, is also located at the Fish Market. Among the city's other cultural institutions are the Jean-Pierre Pescatore Museum (1966) of fine arts and the History Museum of the City of Luxembourg (1996). At the town of Hamm 4 miles (6 km) to the east is a World War II military cemetery with the graves of more than 5,000 U.S. soldiers, including those of Brigadier General Edward Betts and General George S. Patton, Jr.

Luxembourg has long been a major road and railway hub. In the 20th century the city became a thriving financial centre owing to banking laws that keep investors' identities confidential and allow the accounts of foreign nationals to earn interest tax-free. Luxembourg is the seat of the European Investment Bank, the European Court of Justice, and several other administrative offices of the European Union. In 1994 the old town was added to UNESCO's World Heritage List. Pop. (1991) 75,377; (1997 est.) 78,300.
Notre Dame du Luxembourg
Nef Centrale
Vitrail
Détail de N.D.

Le Centaure
Vue sur Luxembourg
Fontaine
Agnès & Diane
Pont G.D. Charlotte
L'alzette
Robert Schuman
Route
Monument aux morts
Pont Adolphe
La Grande Duchesse Charlotte
"Luxembourg,
paisible capitale de la Grande Europe"
NOTRE DAME DU LUXEMBOURG
A l'origine, la cathédrale était une église jésuite, dont la première pierre fut posée en 1613. L'église constitue un exemple remarquable du gothique tardif, tout en présentant divers éléments et ornementations de style Renaissance. A la fin du XVIIIe siècle, elle accueillit la statue miraculeuse de la Consolatrice des Affligés, patronne du pays et de la ville de Luxembourg. 50 ans plus tard, l'église reçut le titre sacré de Notre-Dame et, en 1879, le pape Pie IX l'éleva au rang de cathédrale. Entre 1935 et 1938, la cathédrale Notre-Dame fut agrandie sur son côté sud.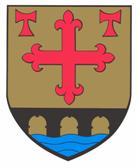 Beldorf
MULLERTHAL
la petite Suisse Luxembourgeoise
ECHTERNACH
MULLERTHAL
Ville historique, fondée en 698 par le moine irlandais Willibrord. 5200 habitants. Altitude au-dessus de la mer 160 m. Située dans le creux d'un méandre de la Sûre, à l'entrée de la Petite Suisse luxembourgeoise et dans le parc naturel germano-luxembourgeois. 2000 ans d'histoire ont laissé des vestiges architecturaux: palais romain avec pars urbana et pars rustica. Eglise paroissiale SS Pierre et Paul mérovingienne, romane, gothique. Basilique romane avec crypte et tombeau de st Willibrord. Sur la place du Marché: croix de justice et hôtel de ville gothique. Restes de l'enceinte médiévale avec 7 tours. Abbaye bénédictine baroque. Pavillon rococo au parc municipal. 4 musées. Zone piétonne, centre récréatif avec lac de 60 ha. 70 Km de sentiers touristiques à travers des paysages rocheux et boisés. Procession dansante le mardi de la Pentecôte. Festival de musique classique en mai/juin depuis 1975.
Luxembourg 34 km. Trèves 27 km. Cologne 150 km. Liège 160 km. Paris 375 km. Maastricht 200 km. Bruxelles 220 km.

Echternach, eastern Luxembourg. It lies along the Sûre River, at the German border, northeast of Luxembourg city. A vacation resort for Trier (Trèves) in Roman times, it developed around a Benedictine abbey founded in 698 by St. Willibrord. The church named for Willibrord dates from the 11th and 13th centuries, though its crypt, which contains the tomb of the saint, is somewhat older (c. 10th century). Other landmarks in Echternach are the 13th-century parish church of Saints Peter and Paul and the town hall (12th and 15th centuries), with a late Gothic colonnade (1520–30). Another notable structure is the 11th-century building that houses the Museum of Prehistory. A large portion of the town's medieval ramparts remains, and Roman ruins are also in evidence.

A busy resort and excursion centre, Echternach has mineral springs and is also an agricultural market and food-processing centre. Plastics are manufactured. Pop. (1991) 4,211.

"Quand l'ange Cupidon apparait au balcon..."
Vue de ma chambre
Diane, sur le balcon d'en face
Fontaine de l'Eglise
"...l' Amour n'est pas loin

et Dieu nous observe..."

Eglise Saints Pierre & Paul
Le Christ
Hôtel de Ville
Note : toute personne a le droit à l'image, donc quiconque se voyant sur ces images
et ne voudrait pas y figurer, peut me contacter pour retirer les photos ou/et vidéo en question
© 2004 frenctouch - tous droits réservés